2015-08-03 - Mornings9 - Interview

MP4 (watch or download):  
Mornings9: http://www.9jumpin.com.au/show/mornings/videos/4394483167001/
2015-08-13 - Mornings9 - BTS The Voice Live Begins

MP4 (watch or download):  
YT (ScorpioBert): https://www.youtube.com/watch?v=wHrOm9AvELQ
https://www.youtube.com/watch?v=wHrOm9AvELQ
DavidCampbell73 Aug 2
Check out @adamlambert tomorrow on @Mornings9
I need to ask him about touring with @QueenWillRock @TheVoiceAU #VoiceLives

Mornings9 21h21 hours ago
MORNINGS retweeted Richard Wilkins
And then he'll join us on the #Mornings9 couch with @DavidCampbell73 and @SoniaKruger! From 9.00am today!

Mornings9 19h19 hours ago
We died last night in our dreams...'cause we remembered @AdamLambert was joining us this morning! Next on #Mornings9!




Mornings9 19h19 hours ago
"I don't know @JessieJ, but I'm a big fan and admirer of her work, and the @Maddenbrothers are so cool." - @adamlambert #Mornings9

Mornings9 19h19 hours ago
"This album is a real portrait of me and my journey. Being vulnerable was a challenge for me." - @adamlambert #Mornings9

Mornings9 19h19 hours ago
"I feel so lucky, I got a shot in this game later than most people. I'm so lucky." - @adamlambert #Mornings9

Mornings9 19h19 hours ago
"I could rock @TheVoiceAU Red Chair!" :P - @adamlambert #Mornings9

Mornings9 19h19 hours ago
"Still to this day I feel honoured that @QueenWillRock chose to trust me. The response was through the roof." - @adamlambert #Mornings9

Mornings9 19h19 hours ago
"I didn't audition for @GLEEonFOX, I was offered the role and I was so scared on day one I'd be horrible!" - @adamlambert #Mornings9

Mornings9 19h19 hours ago
"I'll be back in Australia on tour in January next year!" - @adamlambert #Mornings9

Sonia_Rose1 19h19 hours ago
@adamlambert on @Mornings9 Sydney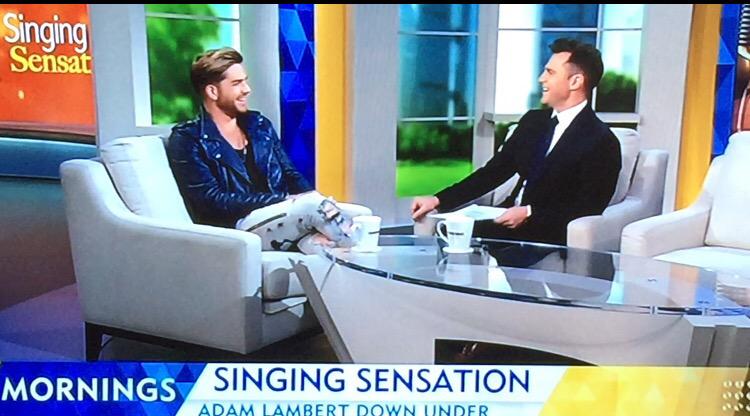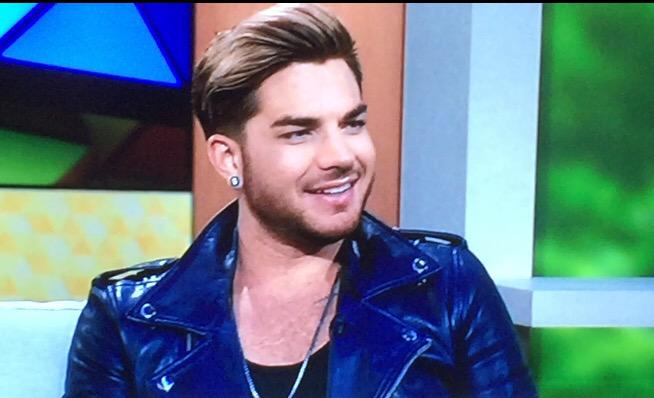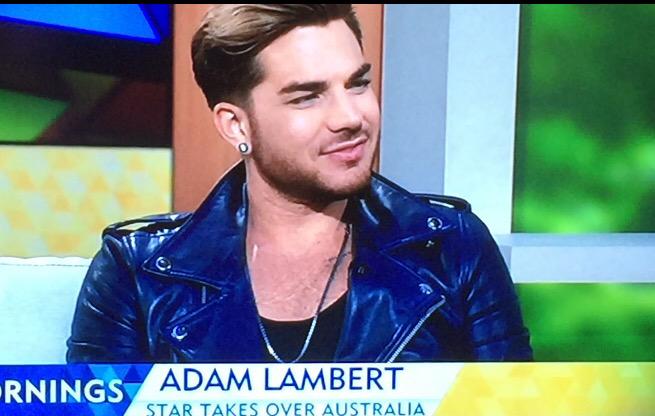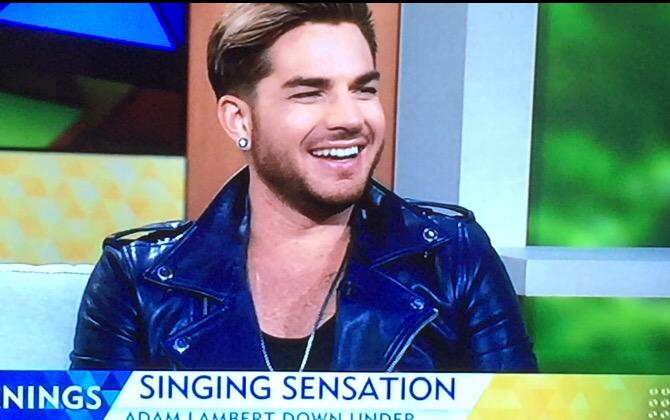 Mornings9 11h11 hours ago
"Ghost Town" singer @AdamLambert reveals the key to his success, and when he'll be back on Aussie stages! #Mornings9 http://ow.ly/Qp0Pz